Showstoppers Stage School alumni are currently dancing at high-profile dance companies around the world. Here is a small handful of our successful alumni.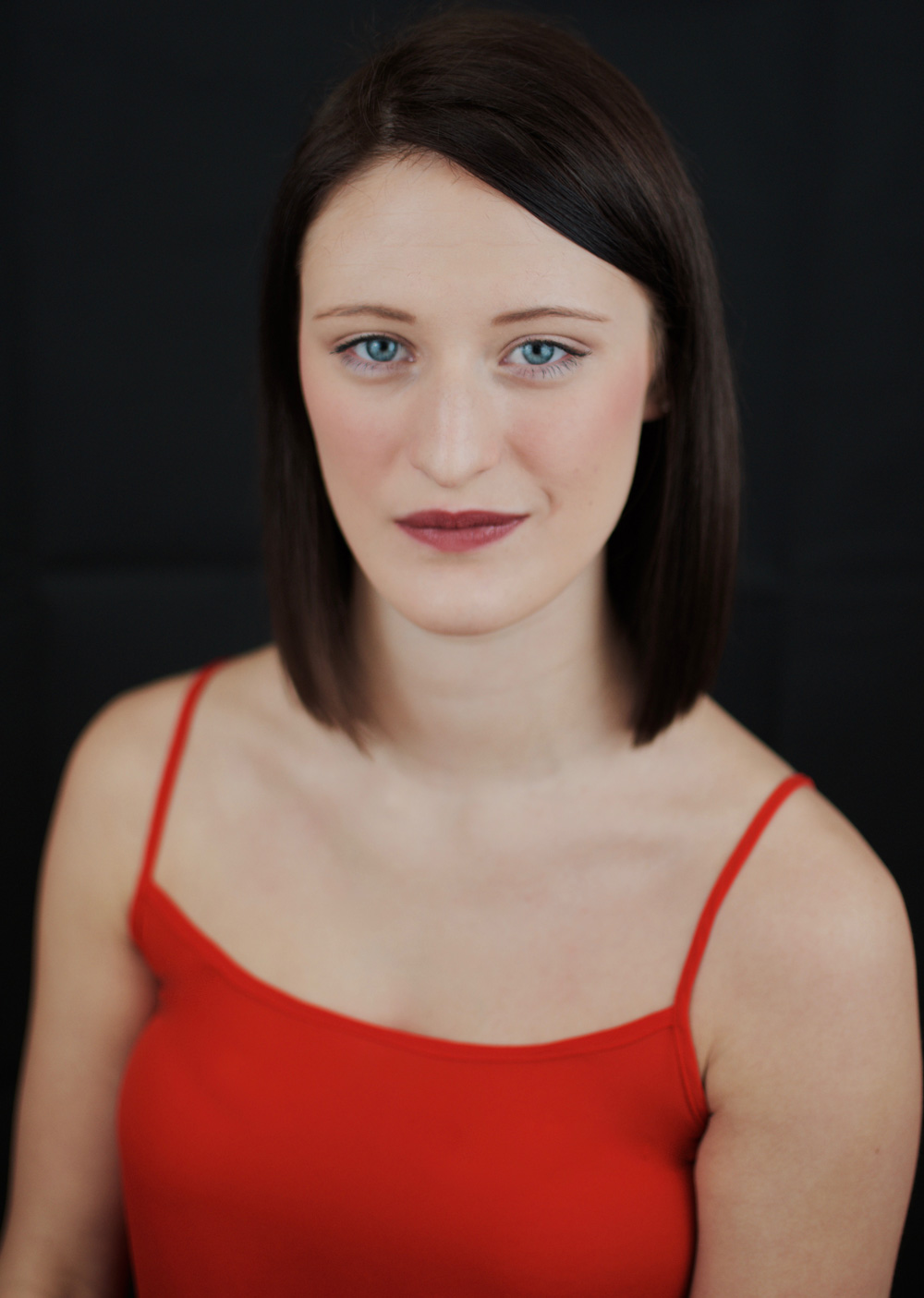 Kirstie Stuart
I joined Showstoppers Stage School at the age of six enrolling in Tap, Ballet and Modern and I have never looked back since. It didn't take me long to settle in with the students and the teachers, and I am privileged now to say that they are still such a huge part of my life – with Showstoppers you really do become a family unit. Although singing was always a huge passion of mine from a very early age it was at Showstoppers that I was able to expose, flourish and progress my talent in that area, as well as being pushed to become the best actress, singer and dancer I could be. I performed regularly in the annual shows and competed every year with the British Arts Association where I placed many times; lucky enough as an all-rounder and with the prestigious Lillian Rowley Award for 'most likely to continue in the industry' in 2010.
In 2011 I went on to study my BA Hons degree in Musical Theatre at Bath Spa University in collaboration with WAPA and graduated in 2014 proudly with a high 2:1. I would often teach on the weekends that I was home, often at the drama/musical theatre class and ran my own singing lessons to help prepare students for solos that year. Over the summer holidays, in collaboration with A Touch of Magic – Showstoppers gave me the opportunity to express my creativity as a teacher, director and choreographer whilst raising money for varying charities with my very own Musical theatre workshops and have run these from 2012 – 2016.
As for myself professionally, I embarked on my first job in March 2015 working as a dancer for Nidd Hall Hotel in Harrogate and then extended my contract changing my role to lead vocalist alongside becoming Assistant Entertainment Manager until leaving in August 2016.
Most recently I have been working for Marella Cruises on the maiden voyage of Marella Discovery II as a singer/dancer performing in 11 different shows; singing my own cabarets and for group deck parties. Whilst onboard I was privileged to travel around the Balearic islands, the Mediterranean, the Canary Islands and finished my contract on Discovery I in parts of the Caribbean.
I am now back to auditioning for varying companies, but in the meantime have recently passed my Associate Diploma for London College of Music in Musical Theatre and I am back to teaching private singing lessons in co-ordination with Showstoppers. As well as teaching children solos for British Art competitions in all disciplines; singing, dancing and acting I teach musical theatre repertoire privately and my focus is to enter my own students for future examinations in both LCM examinations and British Arts.
If you have any information regarding private vocal tuition then please feel free to email [email protected] with the subject line 'Showstoppers Singing Lessons' or ask through Miss Caroline for my phone details.
I am very fortunate to be named as a participating teacher here; I wouldn't be where I am today without the guidance, support and friendship of the Showstoppers family and above all its principal and my good friend Caroline Casey.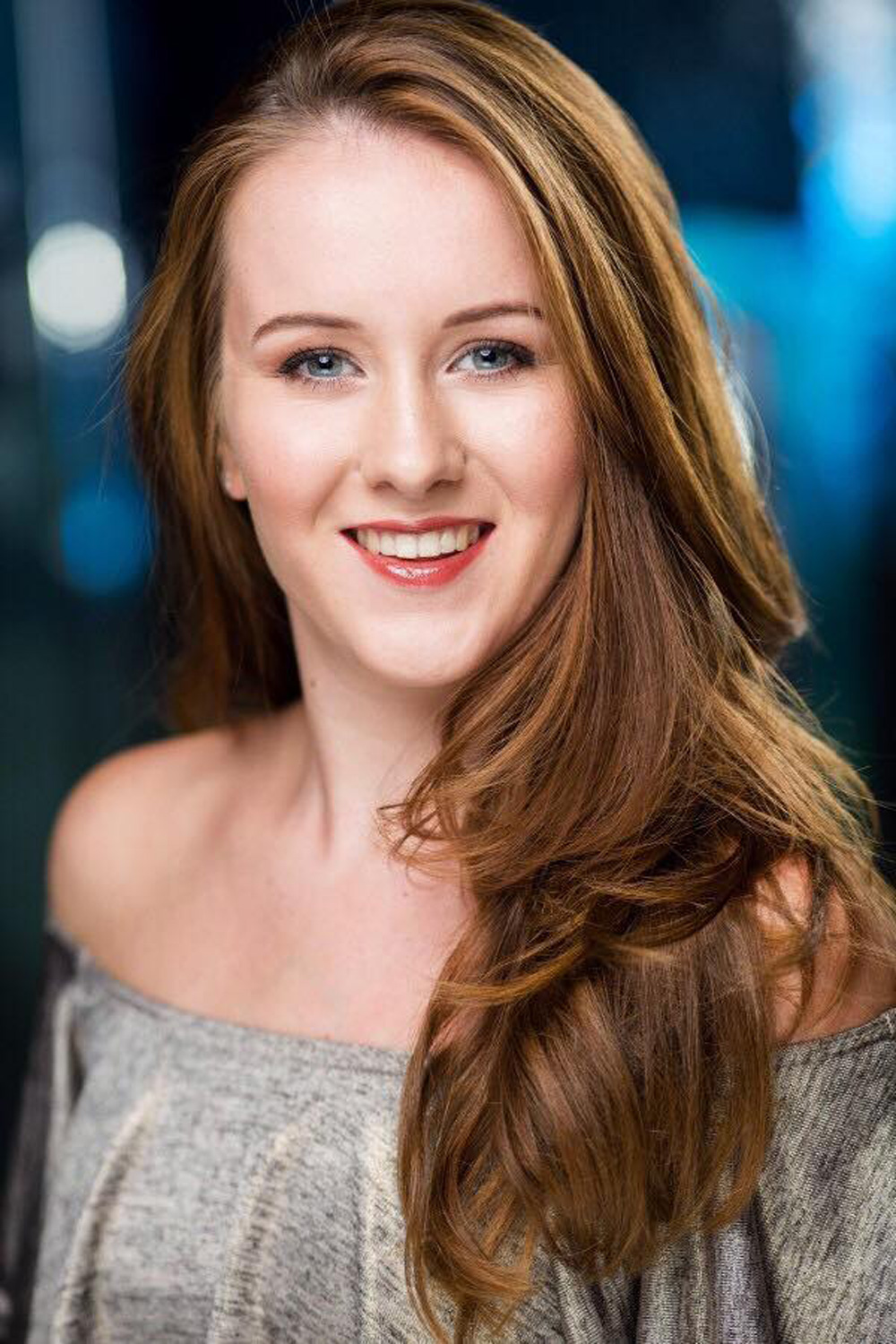 Fenn Trodd
I joined Showstoppers Stage School when I was just two years old taking classes in Ballet, Tap and Modern later joining the Drama and Pointe class.
During my time there I participated in the annual shows and The British Art Awards. Both were a great platform to gain performance skills, which together with the technique taught in class, made me the performer I am today. The British Arts Awards also taught me that in this industry you aren't always successful first time. I learnt to take rejection, at times, and work even harder to achieve my dreams.
In 2014, at the age of 16, I successfully gained a place at Millennium Performing Arts in London, on a full scholarship, where I graduated in 2017 with a Level 6 Diploma in Musical Theatre. I was then lucky enough to secure my first professional job as a singer/dancer and am currently working in Cyprus where I have been since February (2018). I have my own cabaret show and am part of a show team, performing in 8 shows as a singer/dancer.
Previously I have taken lead parts in shows such as 'The Sound of Music' and 'Annie', have performed in many corporate events with Manic Productions (the South Coasts leading entertainment specialist), been a professional dancer in 'Alice in Wonderland' with Magic Bean Productions and very excitingly a scene actor for TOWIE with Lime Pictures.
When I'm home, in between jobs, I love to visit Showstoppers and take master classes. I have also choreographed and taught solos/duets for The British Arts Awards. I enjoy watching a pupils progress and achievement as much as I love dancing myself.
I'm living my dream and that is all thanks to Showstoppers – where it all began!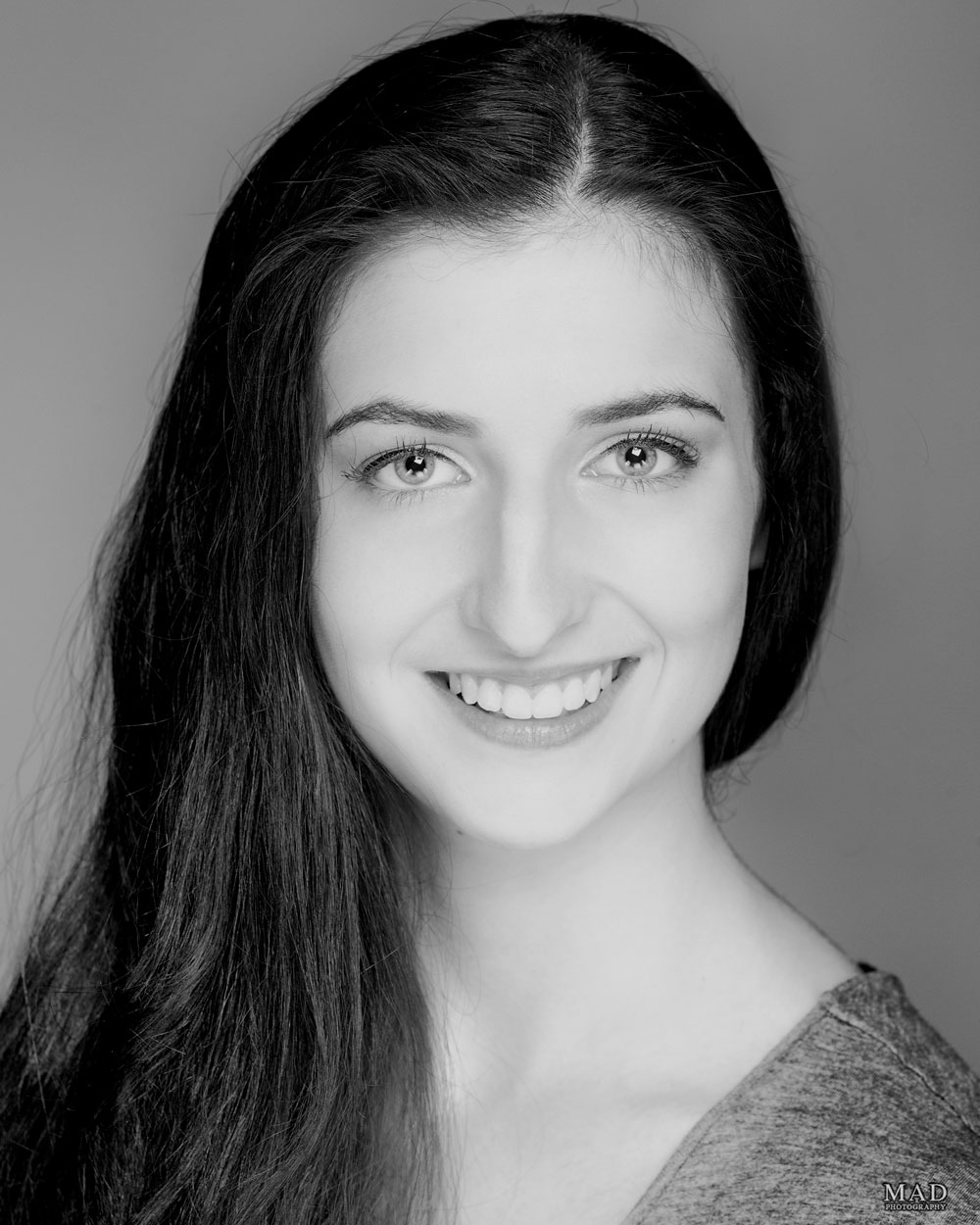 Charlotte Louise
I started dancing at the age of 10 with Showstoppers and it slowly became such a passion that I had to make it a career.
I trained professionally at London Studio Centre graduating with a BA (HONS) DEGREE in Dance and theatre arts in London,  specialising in – Neo classical contemporary.
I went on to work for various companies such as Warner Leisure Hotels and Manic Stage Productions.
Now working as a fully qualified Personal Trainer with the established David Lloyd Health Clubs I am taking my dancing career to the fitness realm and merging the two together (which is great for that fully body workout)
Training at showstoppers gave me the foundations of my future and I have carried them always. Not only giving me my confidence but giving me a second family.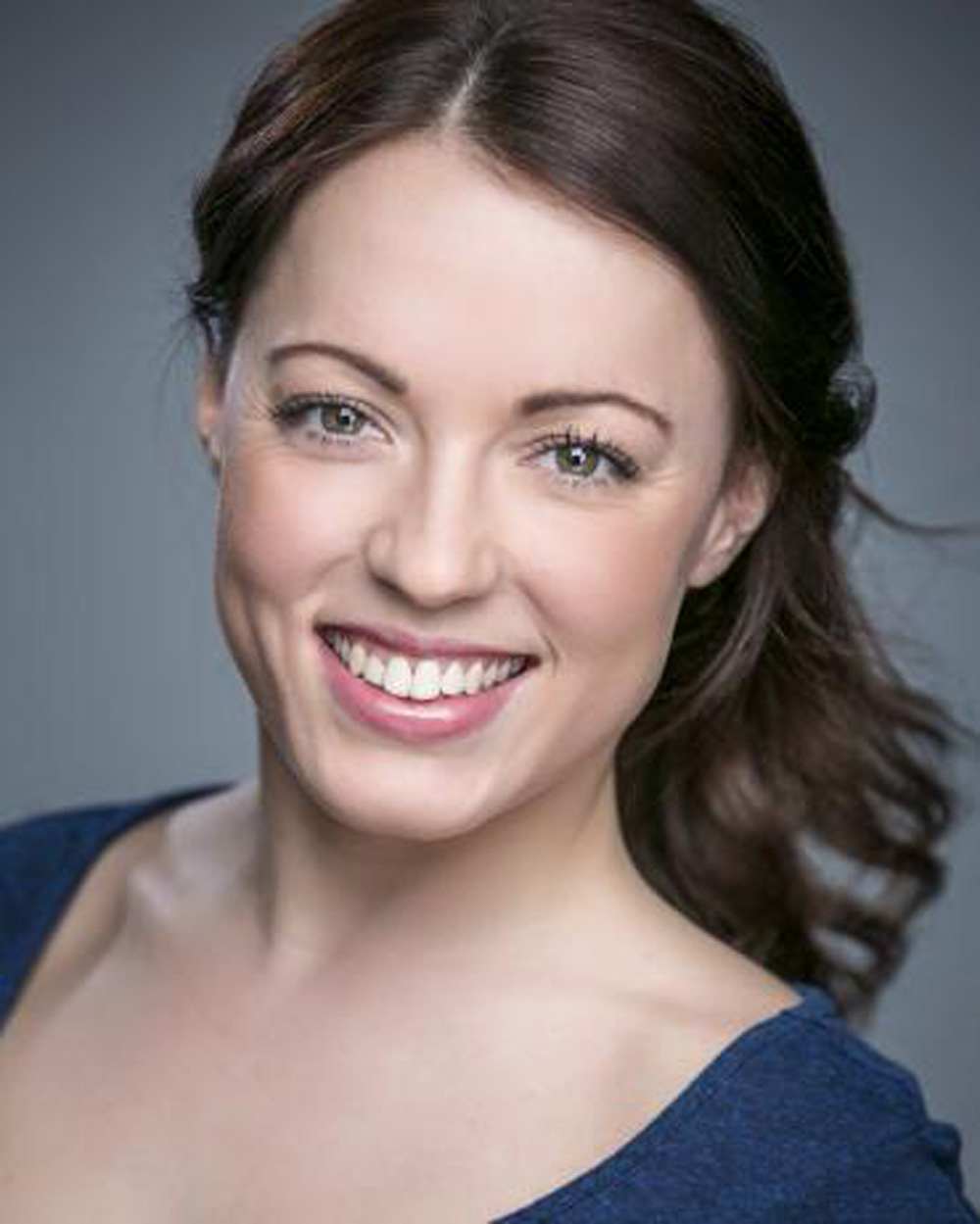 Amy Joy Devine
At the age of five I started dancing at Showstoppers and from there my love for performing began and continued to grow throughout my childhood. At the age of 19 I successfully gained a place at London Studio Centre on the BA Hons Theatre Dance course, after three of the most difficult yet incredible years of my life I graduated in 2015 and was signed by Andrew Harding Management. I was lucky to be offered my first professional job three months after graduating playing Smurfette in the Smurfs live International tour, touring to Istanbul, Cairo, Poland, Sharjah, Romania, Abu Dhabi and Ireland.
After touring, in 2017 I began working for a production company In Dubai choreographing and performing in their licensed shows for Warner Brothers, Cartoon Network, Hasbro and Sony Pictures, as well as their non-licensed shows, most recently playing Dorothy in the Wizard of OZ.  In 2018 I was offered a full time position with Invent Creative Solutions as Choreographer and Assistant Producer. My biggest achievement since moving to Dubai so far has been choreographing the resident shows at Warner Brothers World Abu Dhabi.
Showstoppers has been such a fundamental part of not only my career but also the route of my passion and since leaving I always enjoy coming back to the Showstoppers family to teach classes and see the upcoming performers Miss Caroline is inspiring grow.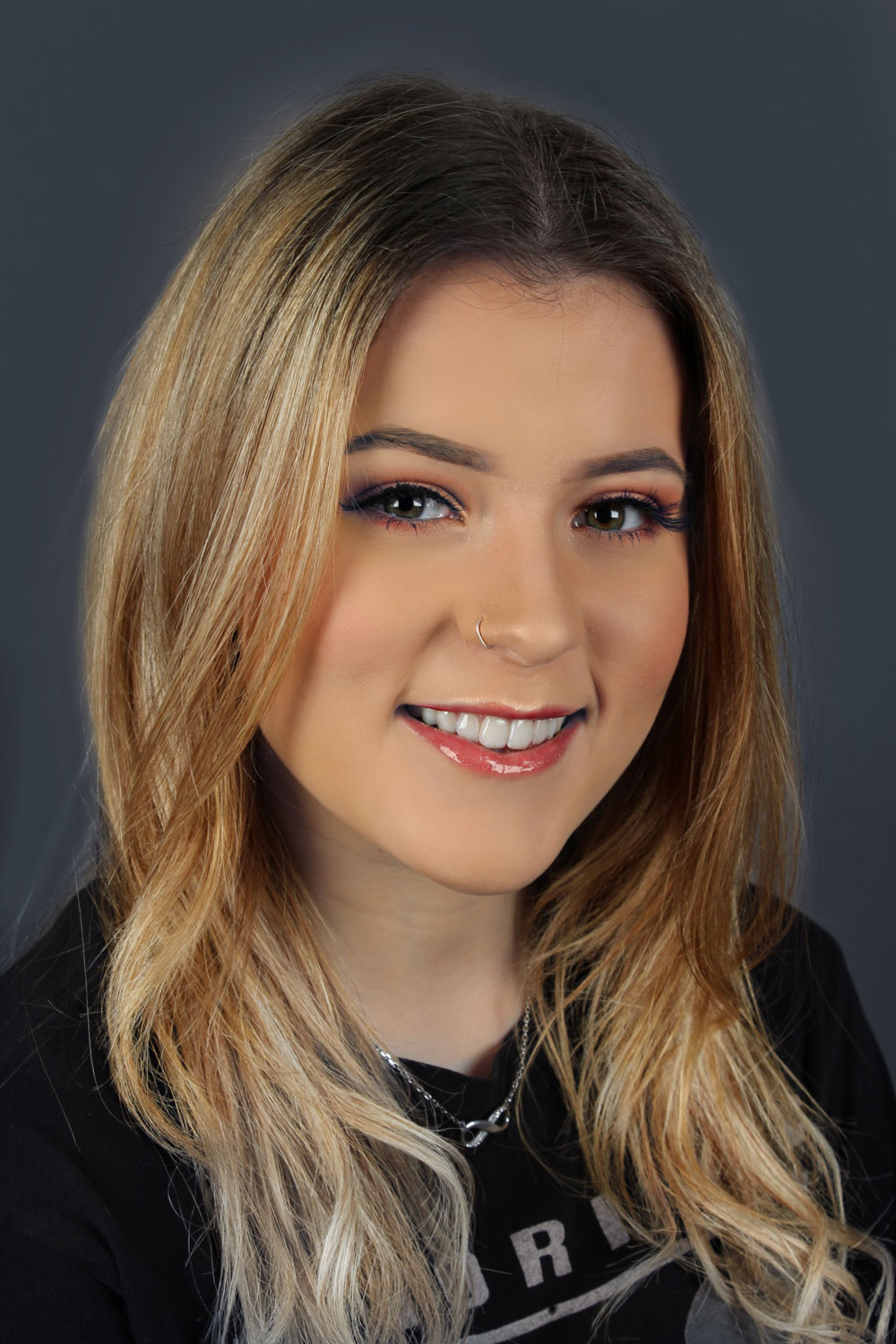 Beth Devine
I have been at showstoppers since I was 2 and will be leaving this year to go onto my next journey at Bird College to study on their BA (hons) degree course in Professional Dance and Musical Theatre. Showstoppers has helped me greatly to prepare for auditions and finish college with D*D*D* in Musical Theatre. I have yet to make my professional debut, however I taken part in pantomimes, ballets and productions for a number of years now. These include playing roles such as Nancy in 'Oliver!', Carmen in 'Fame', Peter Pan in 'Peter Pan' and Elle Woods in 'Legally Blonde'. I have won all round performer in various different age categories at The British Arts Awards and won their Lillian Rowley award at my last ever London finals earlier on this year. Showstoppers have prepared me in every way possible for the next step in my career and I could never thank the school and especially Miss Caroline enough!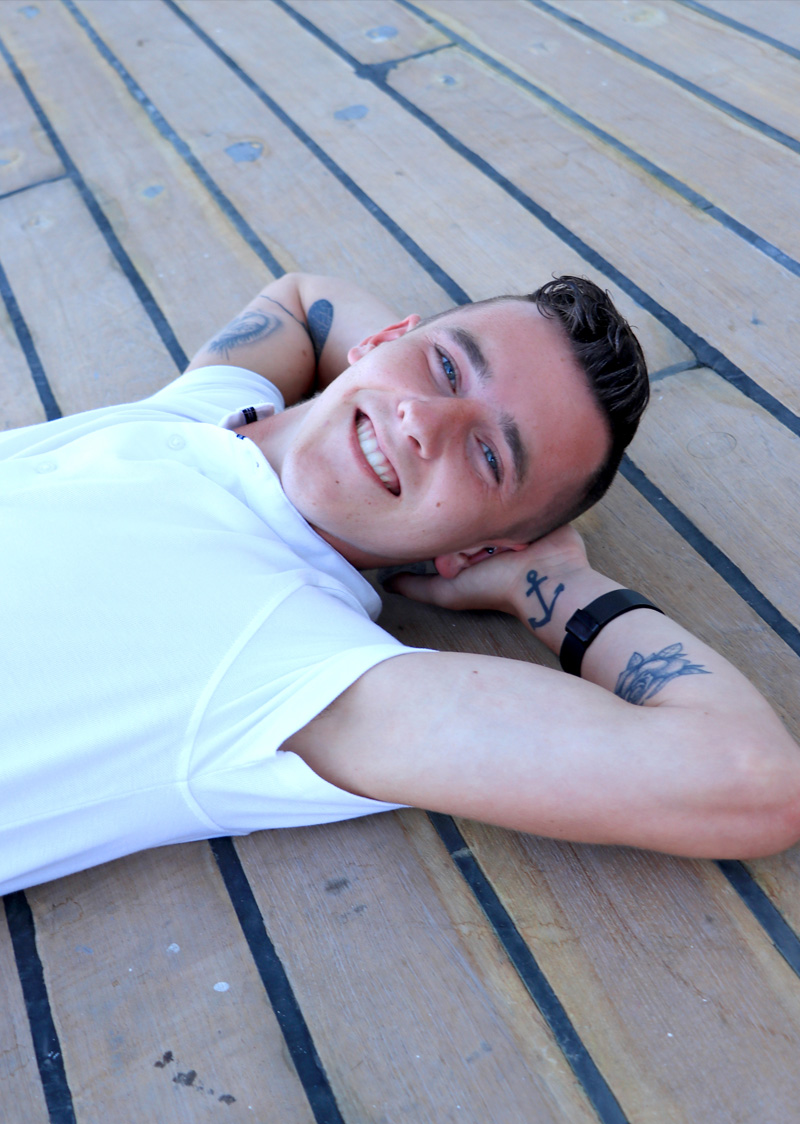 Joe Trodd
I started at Showstoppers Stage School before I could even walk. Having a dance teacher as a Mum, this would be expected. I grew up in Showstoppers and it really is just one very large family.
I trained there till the age of 10 and decided that I wanted to pursue a career in ballet. We did some research and came across Elmhurst School for Ballet which is based in Edgbaston, Birmingham. I went for a late audition and got offered a place with a full scholarship. Leaving home at aged 11 was probably the hardest thing I've ever done but I wouldn't have achieved what I have if I hadn't done so. I trained there for three years and when it came to year 9 we had appraisals, which is an exam to see if we have improved enough over the years to continue in year 10 and 11 at Elmhurst. Just to be safe we all took auditions else where, preparing for the worst. I did an audition for 3 schools including The Royal Ballet School. On my birthday I had a letter for me waiting in my dorm, it was an acceptance letter from The Royal Ballet School, I was offered a place to start in year 10 with a full scholarship. Royal was very strict and disciplined, the days were long and we were always being watched. Not my cup of tea!
My two years there were coming to an end and we had to start auditioning again for new colleges.
I auditioned for The Royal Ballet Upper School, Central School for Ballet and Rambert School for Contemporary and Ballet. At this point I wanted to open up my options and try something new so had my heart set on going to Rambert to learn a new style of dance. I was excepted and over the moon. It was very different here than what I was used to, much more relaxed and more enjoyable.
A term had past at Rambert and I began to feel that dancing isn't what I wanted to do. I came to the decision that I was going to leave Rambert and take some time out. When I got home I applied and started at Highbury college in Portsmouth doing a level 3 diploma course in Music Technology, which was a 3 year course. Something completely different to everything I've done, but It was a good chance to try something new that I had high interest in and to add another string to my bow.
Only a few months later we saw an advertisement for male dancer auditions for Thomson Cruise Ships with a company called Peel Talent. I had much persuasion to go and give it a shot, so I did. I traveled up to London to take the audition which was held at Pineapple Dance Studios. Just two days after the audition I was driving to a friends house in London and got a call from Peel, they wanted to give me a contract for Swing Team that would start in 3 weeks. I accepted the contract and called Mum to let her know that I would be away for the next 8 months. After 10 weeks of training we all set off to meet our first ship. Being on the Swing Team we have the privilege to perform on 4 of the Thomson ships including The Majesty, The Celebration, The Spirit and The Dream.
It was really rewarding taking everything that I have learnt in training and putting it on stage and receiving creditable feedback.
And I am very thankful to all of my previous training and experiences as it has led me to my new career path, working behind the scenes onboard cruise ships.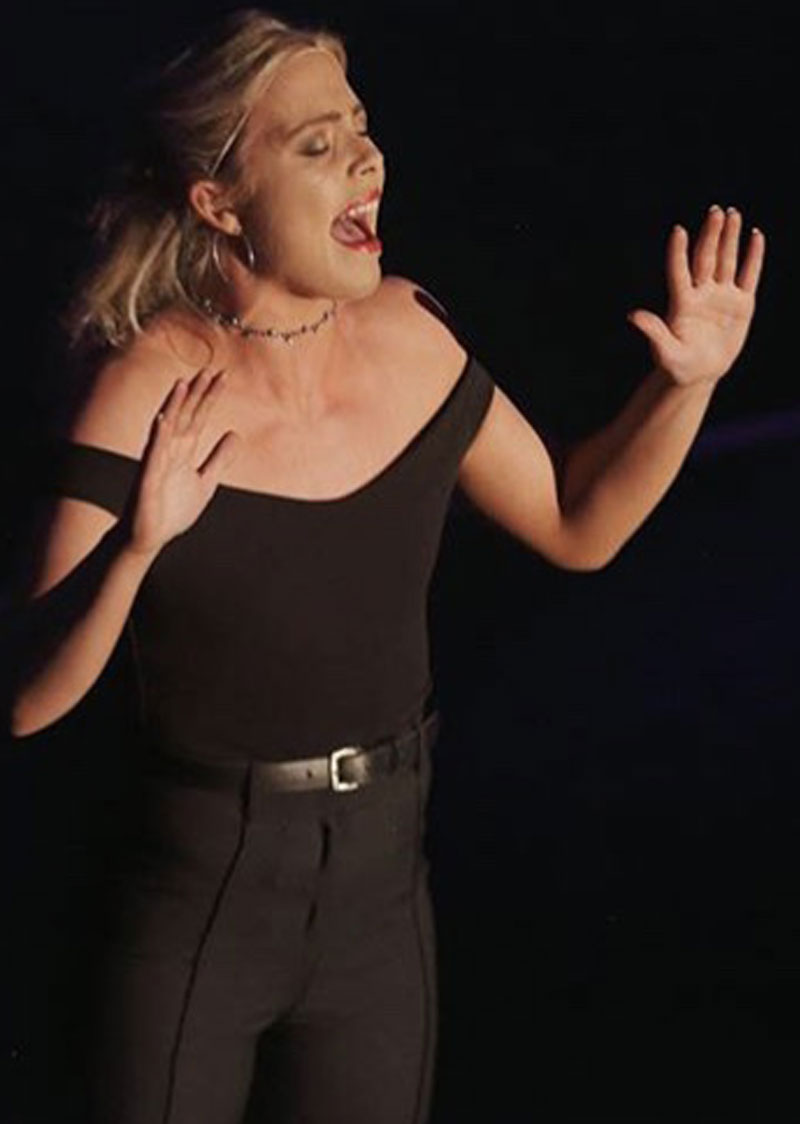 Bethany Dare
I started at Showstoppers at the age of 3 and can safely say that I wouldn't be where I am right now without the love and guidance I have had from such a young age in my performance training. After studying at Tring Park School for the Performing Arts, I am now currently studying for my BA (Hons) degree in Musical Theatre at ArtsEd and am hopeful for a lengthy career in this field I am so passionate about. I don't think I would have had the opportunities I have been so lucky to have or be doing what I am so lucky to be doing now if I wasn't in a safe space as a child, to be able to learn and create such a passion and love for this art that we are so fortunate to be able to do. I would like to say a huge thank you to Showstoppers, for everything you have done for me. I would not be where I am, or the person I am without your love and support.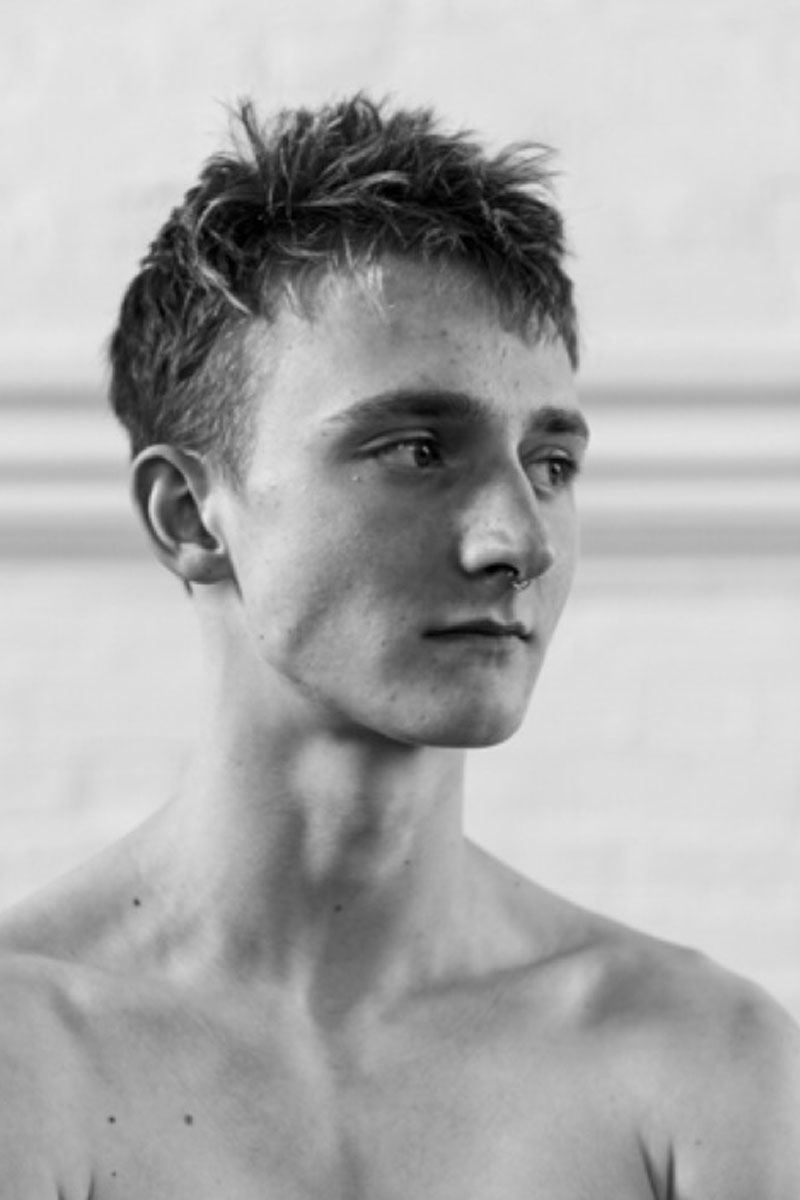 Nathan Chipps
At aged four I told my mother that I would like to start dancing and seeing as my sister Emily was already dancing at Showstoppers it seemed logical that I go there, and for the fact that I'd already known Miss Caroline since I was a baby. I started by joining tap and modern classes and then at aged five auditioned for the Showstoppers annual ballet production. Ballet seriously caught my attention so therefore I joined the ballet classes and flourished.
I was encouraged at ten years old to audition for The Royal Ballet Associate Programme. I attained a place and carried on this training for eight years alongside my classes at Showstoppers. During this period of time I discovered contemporary dance in my teenage years, this really stole my passion, from that point I knew that I wanted to pursue contemporary dance.
From senior school I went on to Southdowns College to study contemporary dance and various forms of acting. For me, college really solidified my beliefs that I wanted to study contemporary dance professionally, so I applied for several schools and conservatoires and was accepted into all of them. I chose my favourite conservatoire, Rambert School of Ballet and Contemporary Dance, and am now in my third and final year of the BA (Hons) Degree course.
At the moment I am training hard and loving every moment of it, preparing myself for the big wide world of dance. I can't say where I'll end up next for I have no idea, but wherever I go I will never forget the love and belief I received over the years from Miss Caroline and the entire Showstoppers family. I truly did grow up at Showstoppers… and I will cherish that forever.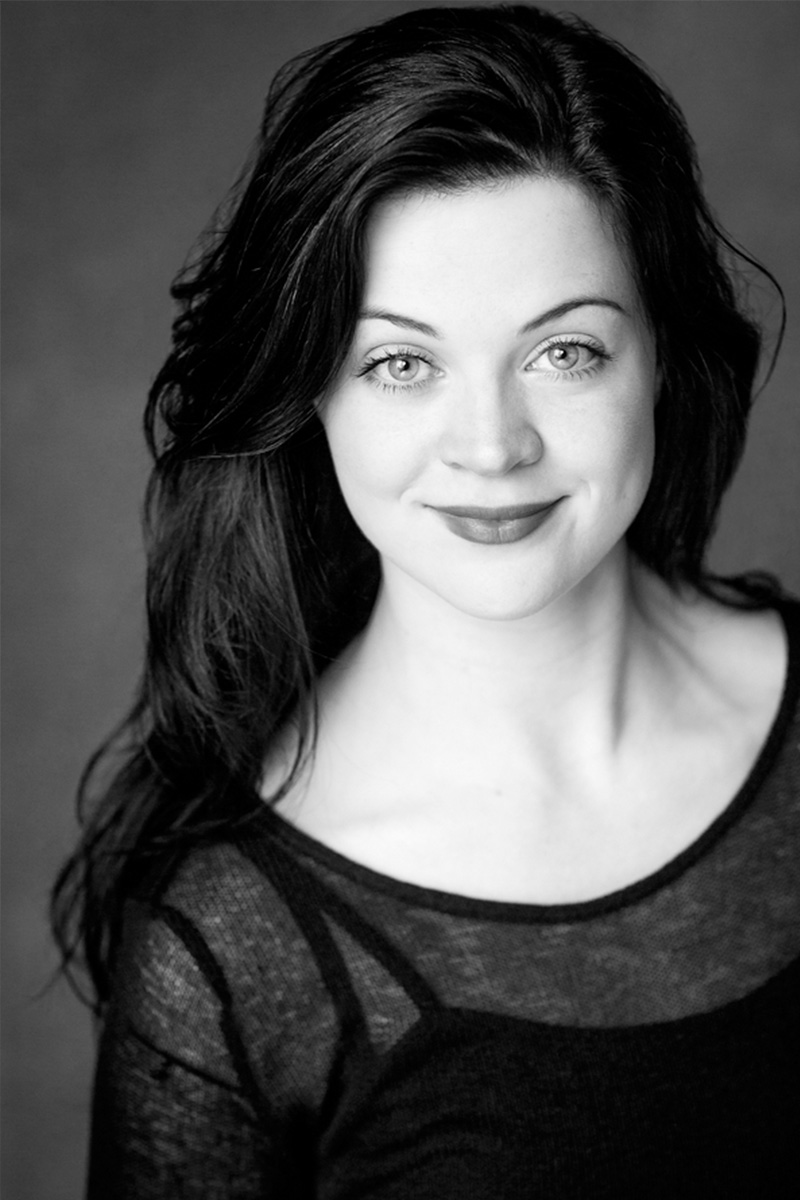 Rebecca Edwards
Rebecca trained at the University of Chichester, graduating with BA Hons in Dance. Since training Rebecca has worked in a variety of areas in the industry, dancing for Children in Need (BBC), Fort Du Soleil (Amazing Venues), Victorious Vintage & Festival of Christmas (Portsmouth Historic Dockyard) and even alongside Little Mix at Twickenham Stadium. Rebecca has most recently worked at Disneyland Paris as a character and parade performer. Currently working for Manic Stage Productions, Rebecca continues to perform a variety of different multi skills such as fire dancing, stilt walking and modelling catwalk and commercial. Continuing her passion for dance Rebecca teaches a variety of classes, hosts dance parties and workshops for children of all ages. Showstoppers will always hold a special place for Rebecca and she would like to thank Miss Caroline for the loving, supportive dance family she has created!